According to symplur.com, Stanford's Medicine X conference #MedX had an incredible reach of nearly 219 million impressions and over 56,000 tweets in the past ten days.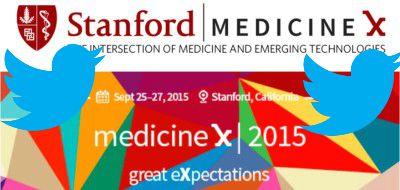 But, controversy remains about whether it is OK to tweet a speaker's slides without proper attribution. Many attendees snap photos of slides and live tweet the content, but without knowing speaker's twitter names, and without express consent to disseminate the actual intellectual creation, the question remains: is tweeting slides a DO or a DON'T? Are there best practices and rules of engagement? Let me know what you think, and include your comment about how to best give credit, or whether that is even necessary.
Tweeting the meeting: A Do or Don't? What are your best practices for tweeting a presentation and giving credit where it is due?
Click To Tweet