While I'm sure that all physicians and other healthcare professionals want to collaborate in order to achieve the highest quality of medical care and enhanced patient safety, the Society for Pediatric Anesthesia and American Academy of Pediatrics are really leading by example. They hold a jointly sponsored academic meeting, and I had the privilege of speaking at one of the plenary sessions this year on quality and safety. This was a very special invitation, since I am not a pediatric specialist.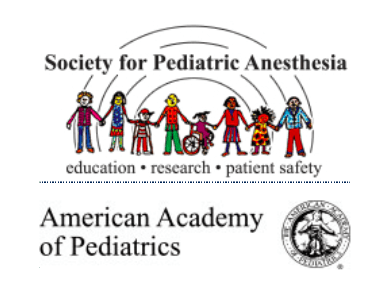 The purpose of the Society for Pediatric Anesthesia is to continually advance the safety and quality of anesthetic care, perioperative management, and alleviation of pain in children, as they articulate in their mission statement. The meeting was designed to focus on topics of pediatric anesthesia and sedation, as well as pain management and critical care services for infants and children. The American Academy of Pediatrics (AAP) has a dedicated section on Anesthesiology and Pain Medicine.
What is a Pediatric Anesthesiologist? Here's some paraphrased information from the SPA website:
A pediatric anesthesiologist is a medical doctor (M.D. or D.O) who specializes in taking care of children during surgery and other procedures. Many different types of procedures require your child to stay still or may cause them discomfort if no anesthesia is used. An anesthesiologist can combine the right types of medicine to make sure your child is comfortable and safe during the procedure. A pediatric anesthesiologist can evaluate you child and make the best decision for their care.
A pediatric anesthesiologist is an anesthesiologist who has either a special interest in children and/or has received special training in pediatrics. After college, they attend medical school for 4 years, and then do their internship and anesthesiology residency for 4 more years. Pediatric anesthesiologists may have also done a pediatrics residency or an additional Pediatric Anesthesiology Fellowship (1-3 more years of training).
You can find many pediatric patient safety resources on their websites, linked above. And, you can follow them both on Twitter: American Academy of Pediatrics and Society for Pediatric Anesthesia